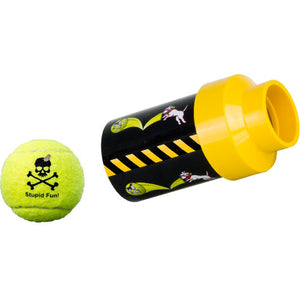 Small Tennis Ball Attachment - for City Slicker & Urban Warrior
The small tennis ball attachment allows you to shoot tennis balls using either the City Slicker or Urban Warrior Potato Cannons. Just attach it to the end of the barrel and load it up with tennis balls. Perfect for a game of fetch with your dog or cat!
UPC: 683615882058
Small Tennis Ball Attachment Dimensions:
Overall Length: 6"
Diameter: 2.5"